Yeadon Borough Council Legislative Meeting – Thursday, January 19, 2023 at 7:00 p.m.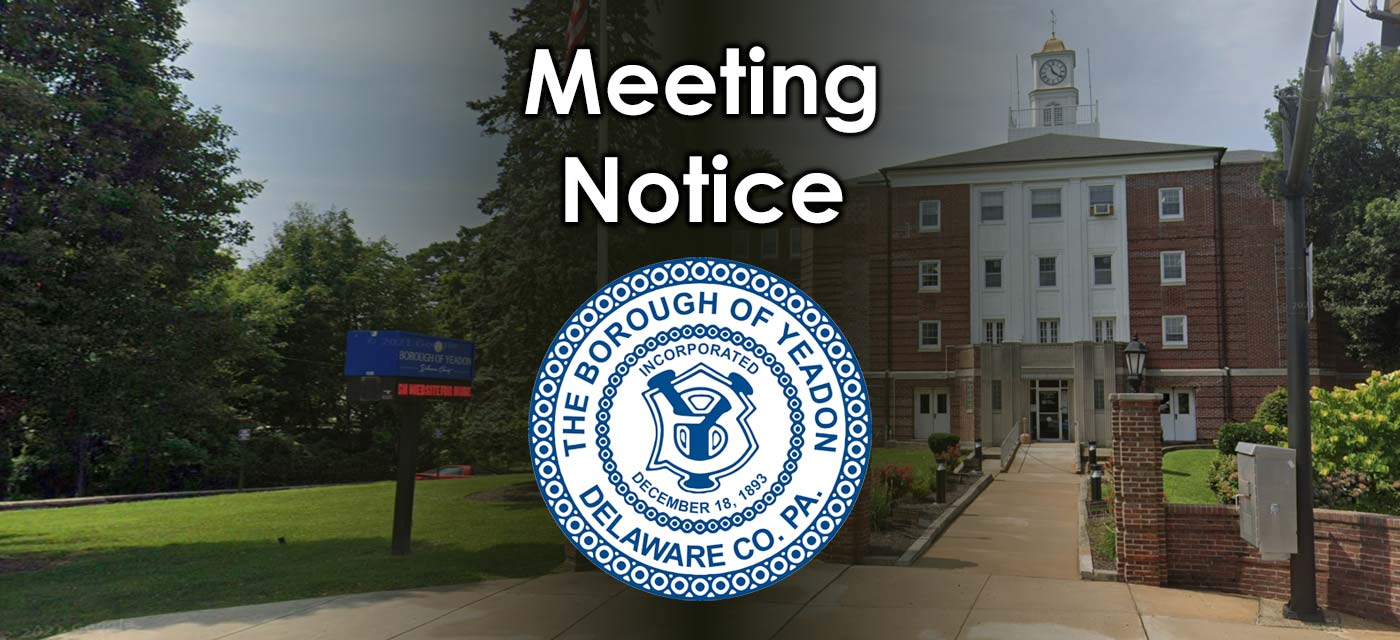 The Legislative Meeting will take place on Thursday January 19th, 2023 in Council Chambers, 3rd Floor, Yeadon Borough Hall, 600 Church Lane, Yeadon, PA 19050.
The public is invited to participate by attending. The meeting will be video recorded and the video will be uploaded to the Borough website.
Agenda:
Pledge of Allegiance
Roll Call
Citizens Forum (agenda items only – comments limited to 3 minutes)
Reports
a. Consideration of the Accounts Payable List for January.
b. Consideration of the Cash Balance Report for December of 2022.
New Business
Minutes
a. December 5, 2022, Workshop Meeting Minutes
b. December 15, 2022, Legislative Meeting Minutes
c. December 20, 2022, Special Meeting Minutes
d. December 28, 2022, Special Meeting Minutes
Engineer's Report
President's Report
Manager's Report
a. Consideration of hiring Javon Julal as a full-time Public Works employee.
b. Consideration of promoting Ricardo Maxi to Public Works Foreman.
Solicitor's Report
Tax Collector's Report
Mayor's Report
Committee Reports
A. Finance
B. Library
C. Community Affairs
D. Ordinances & Zoning
E. Public Works
F. Public Safety
a. Police Department's Report
b. Fire Department's Report
c. Emergency Management's Report
G. Recreation
Old Business
Citizens Forum (non-agenda items- comments limited to 3 minutes)
Adjournment