Yeadon Borough Council Special Meeting – Monday, January 9, 2023 at 7:00 p.m.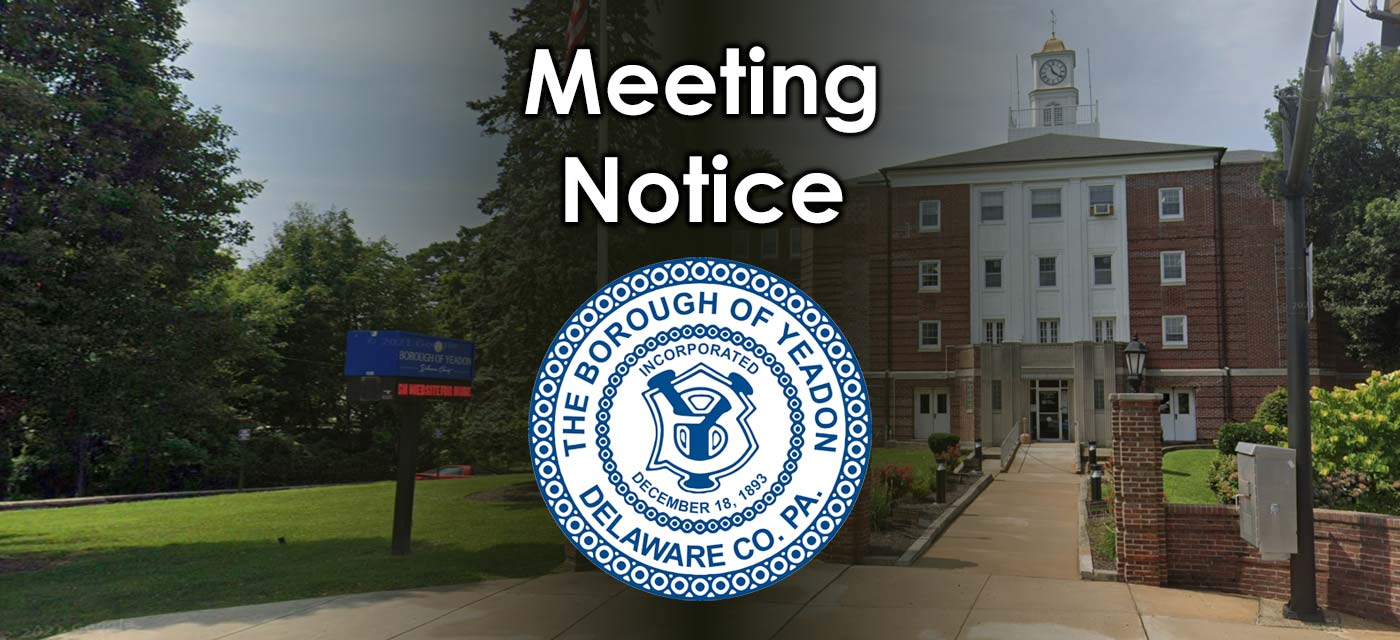 The Special Meeting will take place in Council Chambers, 3rd Floor, Yeadon Borough Hall, 600 Church Lane, Yeadon, PA 19050.
The public is invited to participate by attending. The meeting will be video recorded and the video will be uploaded to the Borough website.
Agenda:
Pledge of Allegiance
Roll Call
Citizen's Forum (Agenda Items Only – comments limited to 3 minutes)
The selection of a candidate for Yeadon Borough Chief of Police.
a. Authorization to complete Psychological Examination, Background Check and Employment Agreement to finalize hiring of the selected candidate.
New Business
Old Business
Adjournment