COSA to Offer Online Chronic Pain Self-Management Program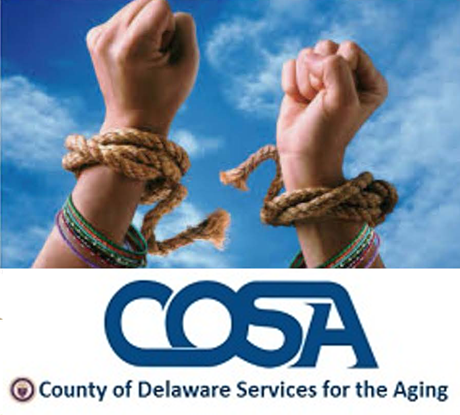 County of Delaware Services for the Aging's (COSA) Health and Wellness Program will begin to offer the nationally recognized evidence-based Chronic Pain Self-Management Program developed at Stanford University in a small group format using on-line meetings. The program is sponsored by COSA in collaboration with the PA Department of Aging and Friendship Circle Senior Center and it is available at no cost to Delaware County residents age 60 and over. Those who sign up for the program will receive program materials sent directly to their home which include the Living a Healthy Life with Chronic Pain Book and Moving Easy CD.
Those registering for the program are committing to:
Fill out a short registration survey with me over the phone.
Receive program materials delivered directly to your home.
Attend 6 group on-line sessions once a week for six weeks.
Complete a short last session and 4-week follow-up survey either over the phone or by mail.
The program is scheduled to begin on Thursday, June 25th from 12 noon to 2:30 p.m. and will run once a week for 6 weeks ending on Thursday, July 30th. To register e-mail williamse@co.delaware.pa.us or leave a message with your phone number at 610-499-1937 and you will be contacted to register over the phone.
Please note space is limited for this program and you must register soon in order to receive your program materials before the beginning of the first session.