Ballot Drop Box Open at Yeadon Public Library; Updated list of all Delco Locations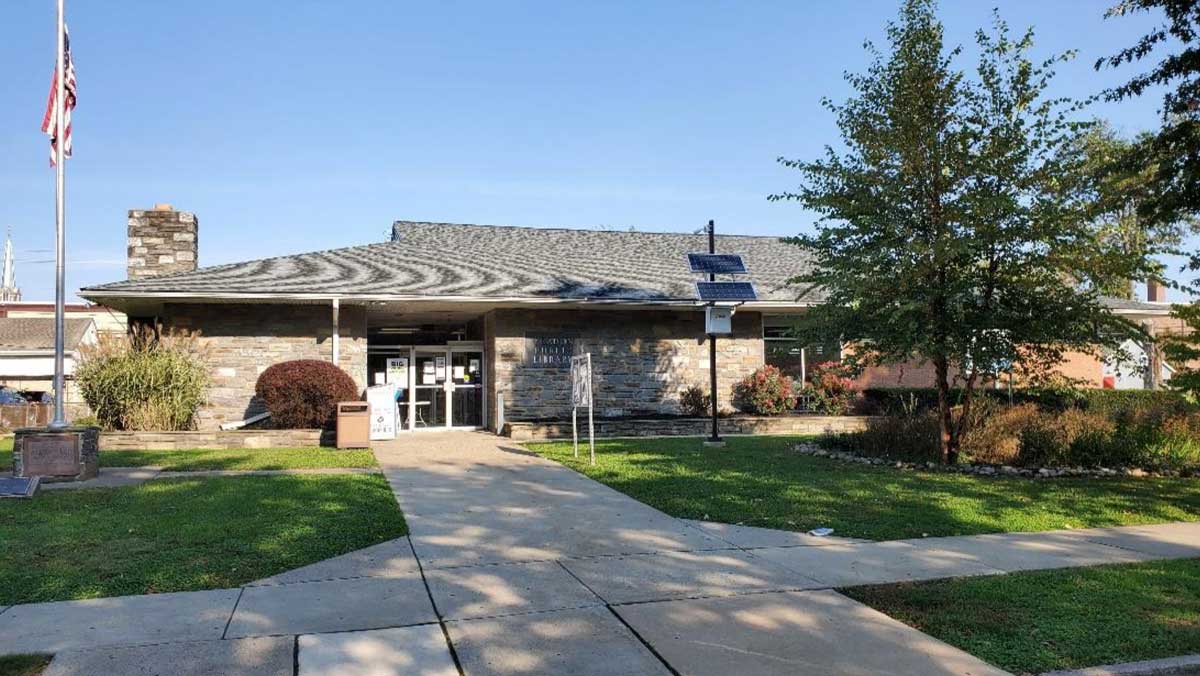 UPDATED 10/26/2020
The Yeadon Public Library is one of more than 30 drop box locations where Delaware County residents can drop off their completed mail-in ballots for the 2020 general election. The box is located just outside the front door of the library.
In all, 32 ballot drop boxes opened to accept ballots from Delaware County residents beginning at 10 a.m. on Tuesday, October 20. An additional three boxes were later added in Morton, Ridley Park and Thornbury, with and additional six more in Aston, Chadds Ford, Middletown, Newtown, Parkside, and Ridley Township early this week.
Delaware County and the State continue to receive a record number of requests for vote-by-mail ballots, with over 140,000 vote-by-mail ballots mailed out to Delaware County voters as of October 23, 2020.
The Delaware County Bureau of Elections is rapidly processing all returned vote-by-mail ballots, with nearly 55,000 vote-by-mail ballots scanned into the system as received.

Delaware County voters can use any ballot drop box in the county, in addition to the three ballot boxes located at the Voter Service Centers in Media, Upper Darby, and Chester.
The complete list of locations is available on the Delco Votes! website at www.delcopa.gov/dropbox