County Releases Cold Weather Plan for 2021-2022 Season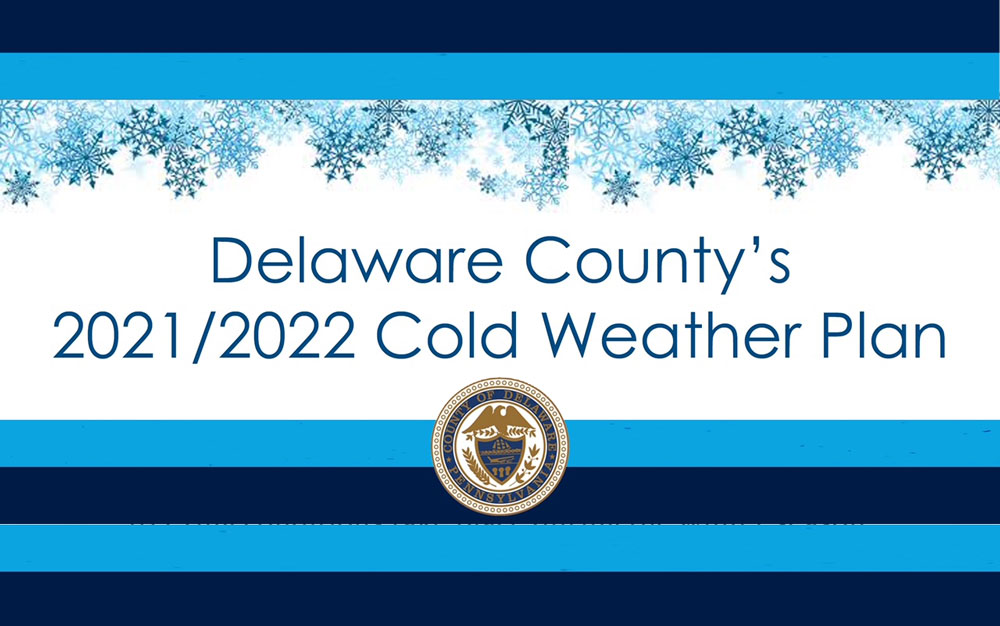 Cold and windy weather have hit our region.
Delaware County's Cold Weather Plan – put in place each year to assist the elderly, vulnerable and homeless during extreme weather conditions – provides resources offered through various agencies and networks including the Delaware County Division of Adult and Family Services, the Office of Services for the Aging (COSA), the Department of Intercommunity Health, and Community Action Agency of Delaware County. Resources such as shelter, food, and information on low-income energy assistance programs such as LIHEAP, and PECO's energy assistance programs are also available.