COVID-19 Vaccination Update from Delaware County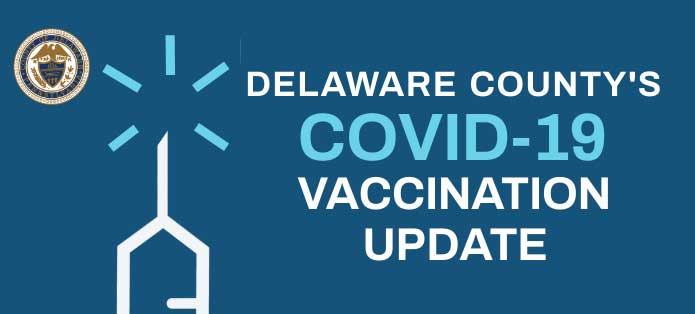 The County opens two additional vaccine sites, including a Chester site and a Pfizer clinic in Radnor<>/h2>
Delaware County Government has opened two additional COVID-19 vaccination sites in Chester and in Radnor.
The County, in partnership with Keystone First, and in collaboration with the City of Chester opened the Keystone First Wellness Center in Chester on Feb. 25. With a focus on public health needs for residents in the Chester community, the site, operated by Keystone First began administering Moderna vaccinations on Feb. 25 and will be offering resources for improving overall health and well-being for members of the community at the center in the near future.
The County, in partnership with Penn Medicine will begin administering the Pfizer vaccine on Feb. 26 at Penn Medicine Radnor. People who have already pre-registered for a vaccine through Delaware County Government are eligible to receive a Pfizer vaccine at the new Radnor vaccination site.
The two new locations bring the total number of Delaware County Government vaccination sites to four. The County has resumed vaccinations at its Yeadon Wellness Center and the Aston Community Center. Last week, shipping delays from Moderna and severe weather, impacted the transportation of the vaccine, resulting in a lack of doses to all vaccine providers in the state. As a result, Delaware County Government canceled all vaccine appointments last week.
Read the full release at delcopa.gov.