Delaware County COVID-19 Vaccination Clinics This Week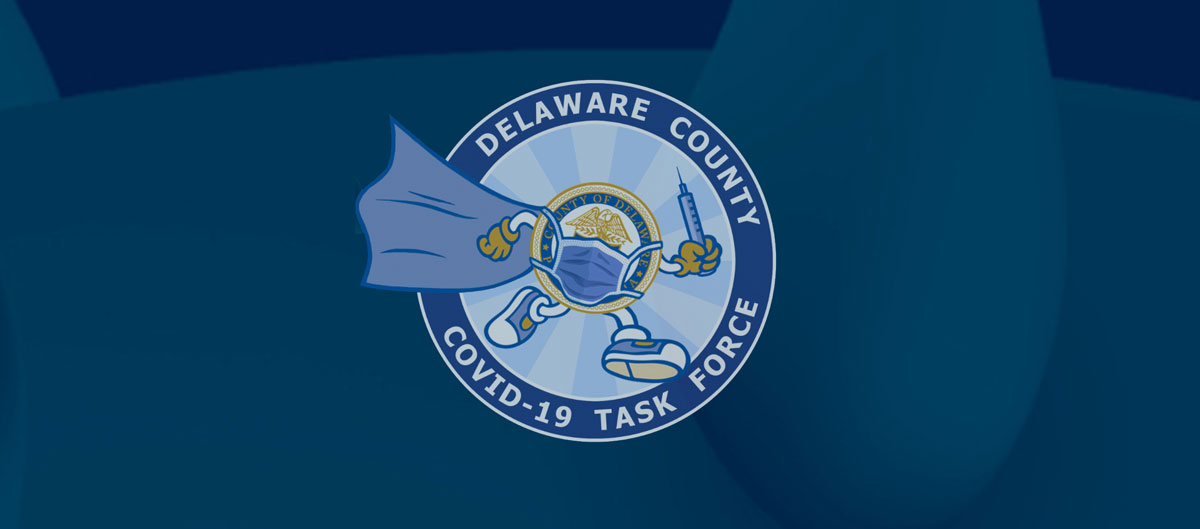 Delaware County Wellness Center in Yeadon included among clinics offering Pfizer and Moderna vaccines
Weekly Vaccine Clinic Schedule: June 7 – June 13
A complete schedule of upcoming clinics and additional vaccination opportunities is available online at delcopa.gov/vax/.
Pfizer and Moderna Offered in Yeadon
In Yeadon, the Pfizer vaccine – eligible for those ages 12 and up – will be administered at the Delaware County Wellness Center, 125 Chester Avenue, between 3 pm and 7 pm on Thursday, June 10. Learn more
On June 8, 12, and 13, the Moderna vaccine will be offered at the Wellness Center. Learn more
Walk-ins are welcome. No ID or Health Insurance Required.
Pop-up Clinics
The week of June 7-11, a series of morning pop-up clinics will take place. See additional details on each clinic here.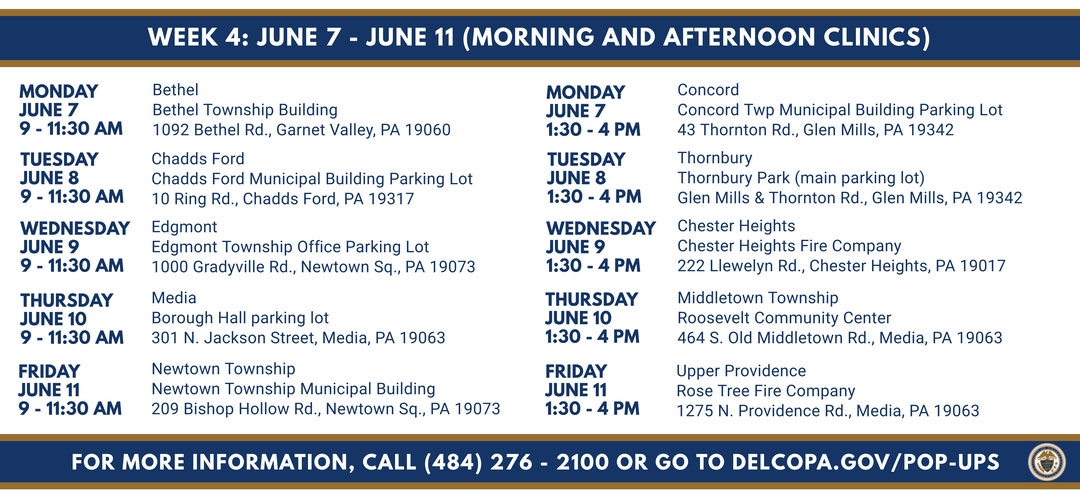 Weekly Clinics at 69th St. Terminal
Each Thursday, from 3 to 7 pm, the single-dose Johnson & Johnson vaccine will be administered for free to all eligible recipients in the Great Hall (main lobby) of the terminal. Learn more at delcopa.gov/vax/.
Program Also Vaccinates Homebound Individuals
Individuals can call the Delaware County COVID-19 Call Center at (484) 276-2100, or by email covid19resources.co.delaware.pa.us, to add themselves or a homebound loved one, friend or neighbor to the "Homebound Roster" for an on-site at-home vaccination. Information needed includes the name of the person to be vaccinated, a phone number, zip code, and an email if applicable.