Delaware County Vaccination Update – January 28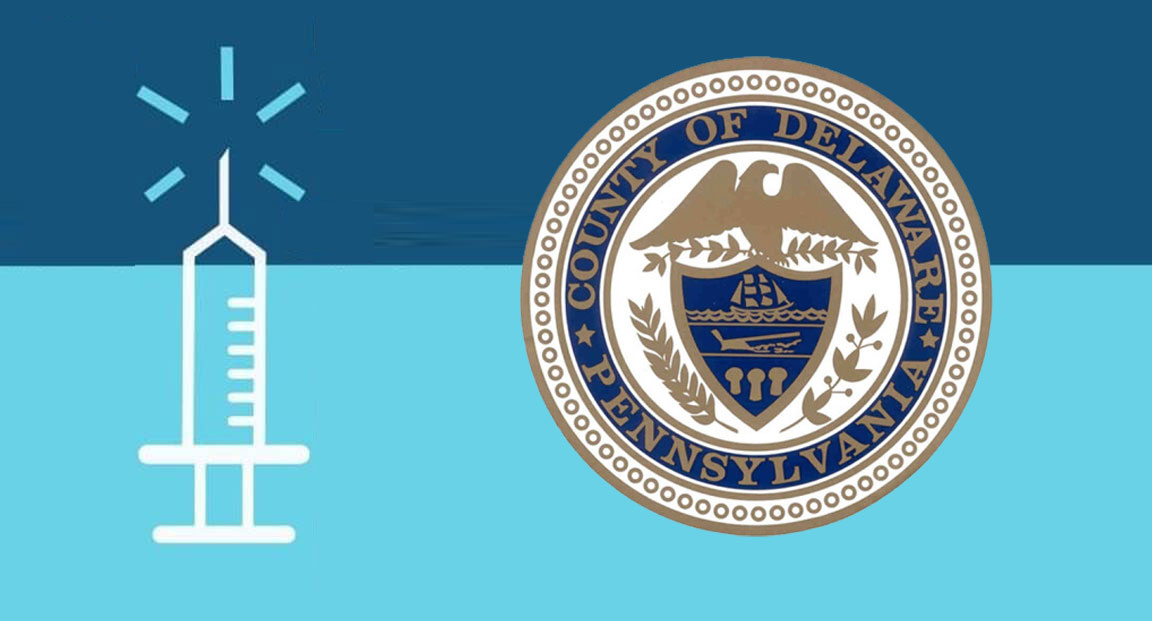 Delaware County is administering the COVID-19 vaccine at the Delaware County Wellness Center in Yeadon and at the Aston Community Center. Vaccination is by appointment only.
People who live or work in Delaware County can pre-register for the COVID-19 vaccine by completing a form found on the Chester County Health Department's COVID-19 website. Vaccines are free of charge and for people age 16 and older who live or work in Delaware County. The form can be found here: https://chesco.seamlessdocs.com/f/delcovac
Completion of the form registers a person's interest in receiving the vaccine, and the information provided helps the Chester County Health Department to place each individual into the Phase 1A, 1B, 1C, and Phase 2 categories.
All individuals 65 and older, and individuals ages 16-64 with certain medical conditions, as defined by the Centers for Disease Control and Prevention (CDC) that increase the risk of severe illness from the virus, are eligible for the COVID-19 vaccination under Phase 1A. A breakdown of the phases can be found here: https://chesco.org/4822/COVID19Vaccine
Delaware County has opened a COVID-19 Call Center to answer COVID-19 related questions including information on vaccines and testing. The COVID-19 Call Center will be open Monday through Friday, between the hours of 8:30 a.m. and 4:30 p.m. In addition to responding to phone calls, the Center will also respond to emails.
Phone: (484) 276-2100

Email: Covid19Resources@co.delaware.pa.us
Read the full press release at http://www.delcopa.gov/publicrelations/releases/2021/covid_jan28update.html