Drop Boxes Now Accepting Mail-In Ballots throughout Delaware County, including Yeadon Public Library
Ballot Drop Boxes are open October 14 through Election Day
Delaware County Elections has finalized preparations for the 2021 Municipal Election, including the release of over 35,000 vote-by-mail ballots and the opening of secure ballot drop boxes in municipalities across Delaware county. As of Thursday, October 14, each of the 42 secure ballot drop boxes is now open and accepting ballot-return envelopes from Delaware County registered voters.
Secure ballot drop boxes provide a safe, sound, and secure alternative to traditional in-person voting. When returning a vote-by-mail ballot-return envelope (containing either a mail-in or absentee ballot), voters from Delaware County may use whichever County drop box is most convenient. Whether returning the ballot by standard mail or drop box, no postage is required.
Each ballot drop is locked, sealed, and under 24/7 video surveillance by Delaware County Park Police. The list of drop box locations for the 2021 Municipal Election is available on the Delco Votes! website at delcopa.gov/dropbox as an interactive map, PDF or web page.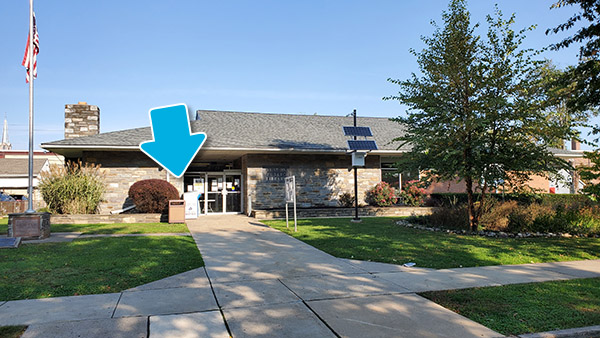 Yeadon Public Library, 809 Longacre Blvd, Yeadon, PA 19050 | Map
Delaware County voters also may use the Voter Service Center at the Government Center in Media to apply for, vote, and return a vote-by-mail ballot.
Delaware County's Election Website – Delco Votes! is available 24/7.
Voters will find up-to-date forms and applications, deadlines, and the latest news regarding the 2021 Municipal Election. Delco Votes! can be found here: delcopa.gov/vote