PECO Power Outage Safety Tips and Map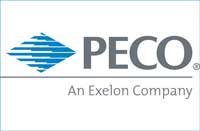 During a storm, it is possible that you may lose power. Please be sure to have water, a flashlight, and nonperishable food available in case of a power outage. In addition, please stay away from down power lines and assume they are charged.
In the event of an outage or down lines, please contact PECO's Emergency line at (800) 841-4141 or their customer service line at (800) 494-4000 to report the issue.
You may also report or check the status of an outage at www.peco.com/Outages/ReportanOutage. There is an app as well that you can download from the app store, just search for PECO.