Police, Borough Officials Launch L.O.V.E. Community Garden in Yeadon Community Park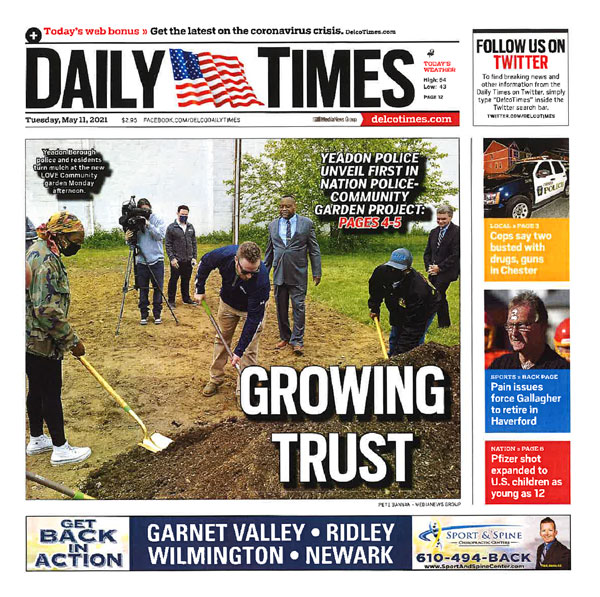 Two years ago, Yeadon Police Chief Anthony Paparo brought the Yeadon community together for a screening of the film Walking While Black : L.O.V.E. is the Answer. Following the screening, attendees and Officer Paparo took part in a candid conversation about police/community relations both locally and nationally.
What is L.O.V.E.? According to the L.O.V.E. Is The Answer Movement, it means putting these four steps into action: LEARN, OPEN, VOLUNTEER & EMPOWER.
As part of this endeavor, Chief Paparo wanted to create a community garden: The L.O.V.E. Garden, to be located in Yeadon Community Park. Paparo envisioned the garden as a place where "instead of us meeting at a 911 call, we talk about something else, while growing vegetables, flowers, and most of all, a better understanding of ourselves together."
However, the COVID-19 pandemic put a hold on plans to launch the garden in 2020. Finally, a year later, the project is underway. On Monday, May 10, a groundbreaking for the garden finally took place — marking that start of what Paparo hopes will be several community gardens.