Alert: Detour on 500 Block of Church Lane Saturday, January 16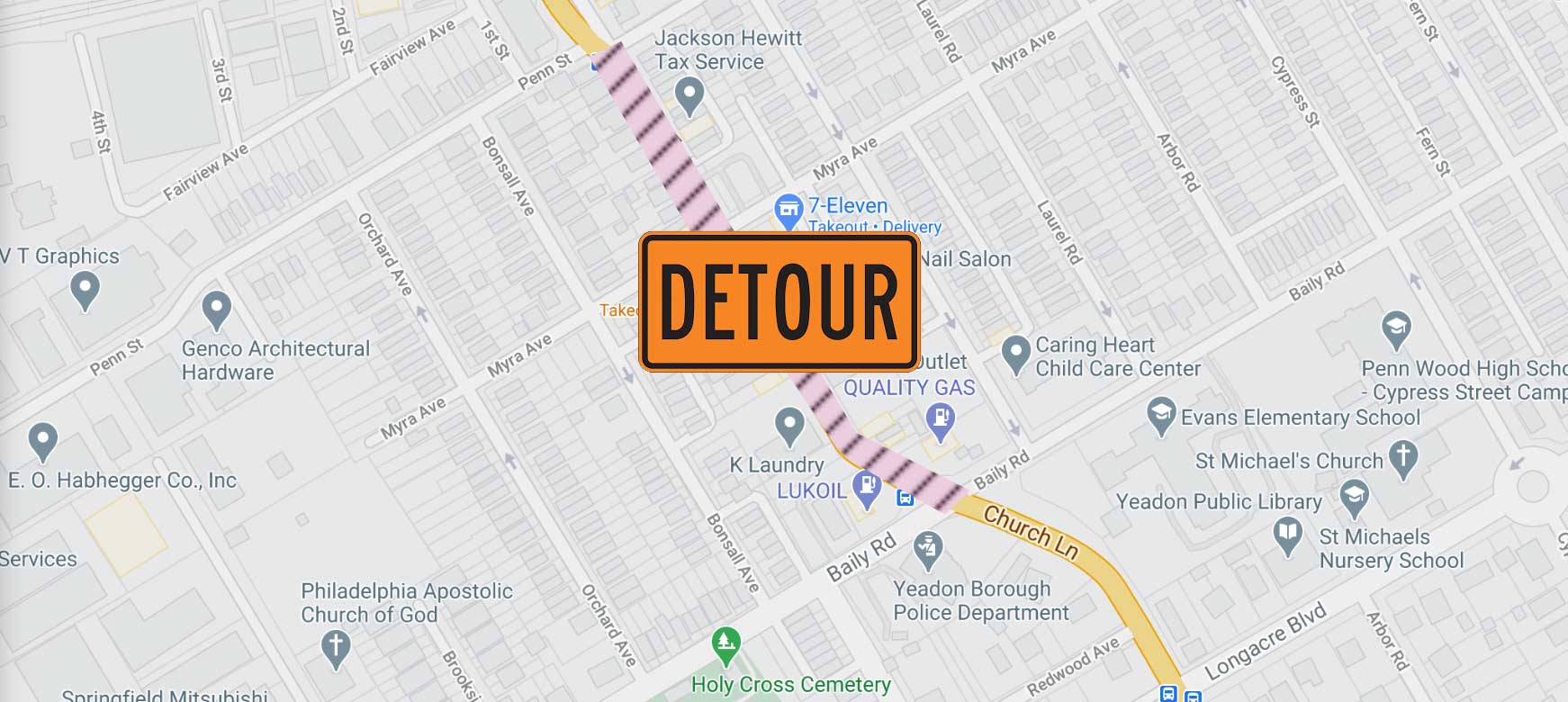 On Saturday, January 16, the 500 block of Church Lane will be closed to traffic.
Southbound traffic on Church Lane will be diverted to Penn Street and Holly Road whereas northbound traffic will be diverted to Baily Road and Bonsall Avenue.
The Police Department will permit local access to the businesses within the detour area to the maximum extent possible.