Ambassadors Wanted for Yeadon Community Park's NFC – Fitness Court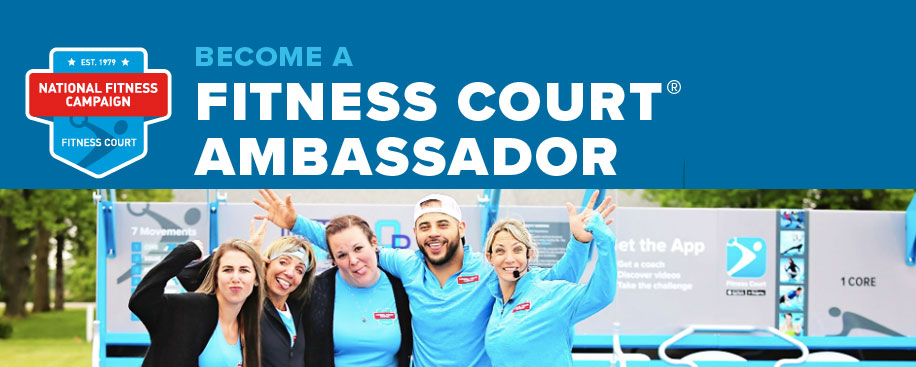 Become an Ambassador
Yeadon is one of 200 locations nationwide to open a free outdoor gym through the National Fitness Campaign – the Fitness Court®. We would like you to join us and get certified as an ambassador! Help us launch this new free-to-the-public space, and use the court for group classes, individual training, or casual fitness.
What does it take to become a Fitness Court Ambassador?
Learn! Attend a 45 minute online training with the NFC team, and learn how the Fitness Court works. From the free mobile app to classes and challenges, find out everything you will need to be an expert trainer on the Court.
Train! Get out on the Court, and help teach others how to use it. Run fun outdoor HIIT classes, use NFC's templates to build your own, lead boot camps or small group training. Do anything, just hop on the Court and build a community of users.
Share! It is all about the #FitnessCourt and those sweaty selfies! Show off your moves, get creative in your classes, and tell a nationwide group of workout buddies what makes you love the Fitness Court.
Sign up to become a Fitness Court Ambassador