Drive-Thru Flu Shots Offered by Delaware County – Three Upcoming Dates & Locations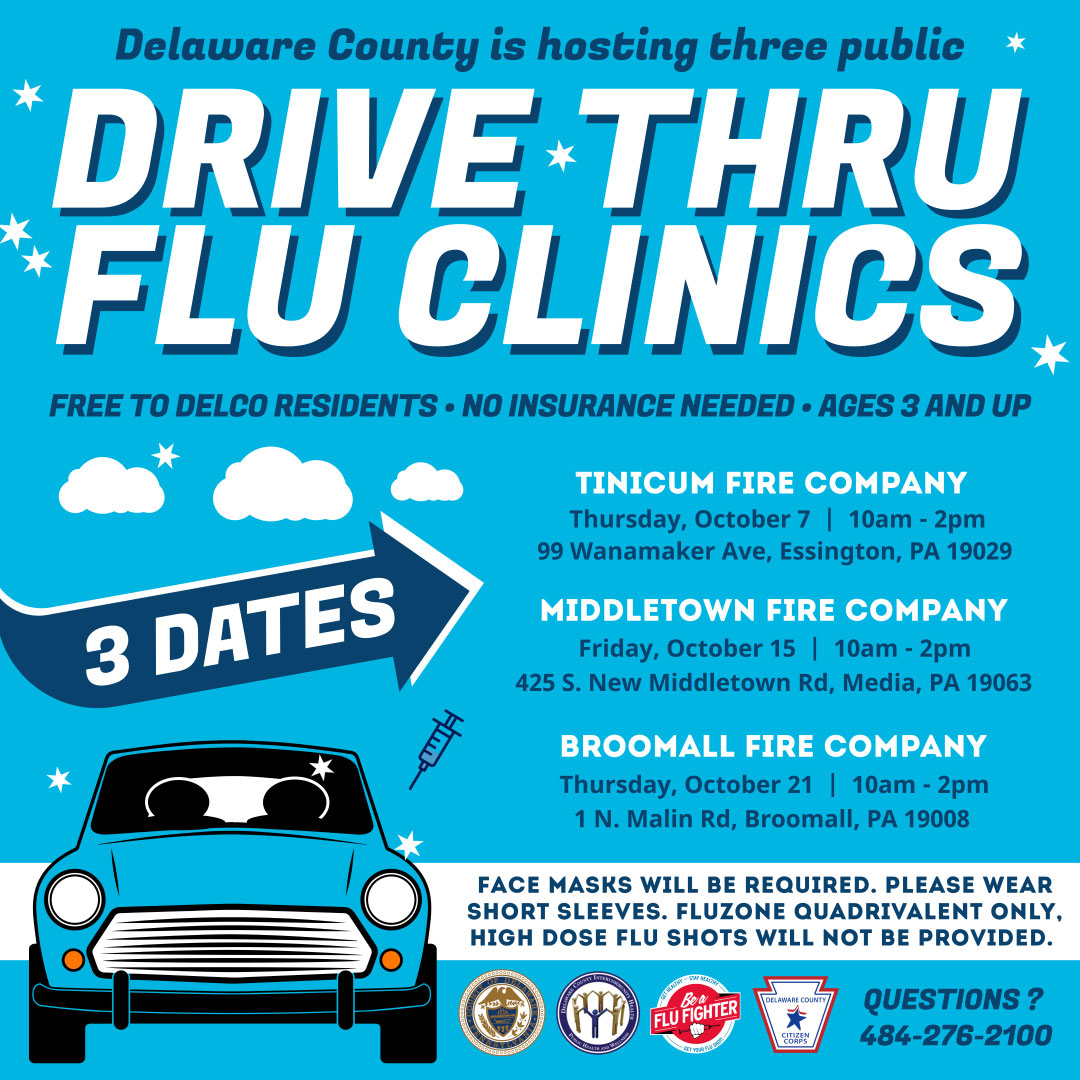 Convenient and safe drive-thru clinics to be held in Essington, Media, and Broomall
Delaware County Council and the Department of Intercommunity Health are announcing multiple free public flu shot clinics to be held in October. Flu shots will be available to all residents of Delaware County, 3 years of age and up. No insurance is required, and no appointments are necessary.
The first clinic will be held on Thursday, October 7, from 10 a.m. to 2 p.m., at the Tinicum Fire Company located at 99 Wanamaker Ave., Essington, PA 19029.
The second clinic will be held Friday, October 15, from 10 a.m. to 2 p.m., at the Middletown Fire Company located at 425 S. New Middletown Road, Media, PA 19063.
The third clinic will be held Thursday, October 21, from 10 a.m. to 2 p.m., at the Broomall Fire Company located at 1 N. Malin Road, Broomall, PA 19008.
Only the Fluzone Quadrivalent Influenza vaccine will be used – high dose vaccines for residents 65 years of age and older will not be available.
Residents must wear a mask/face covering to the flu clinic and are asked to wear short sleeves to ensure that shots can be administered easily. In the event of inclement weather, please be aware that the flu clinic may be canceled.
Learn more at https://delcopa.gov/publicrelations/releases/2021/fluclinicsoct.html