Apply Now for Your Mail-In Ballot for the May 16th Election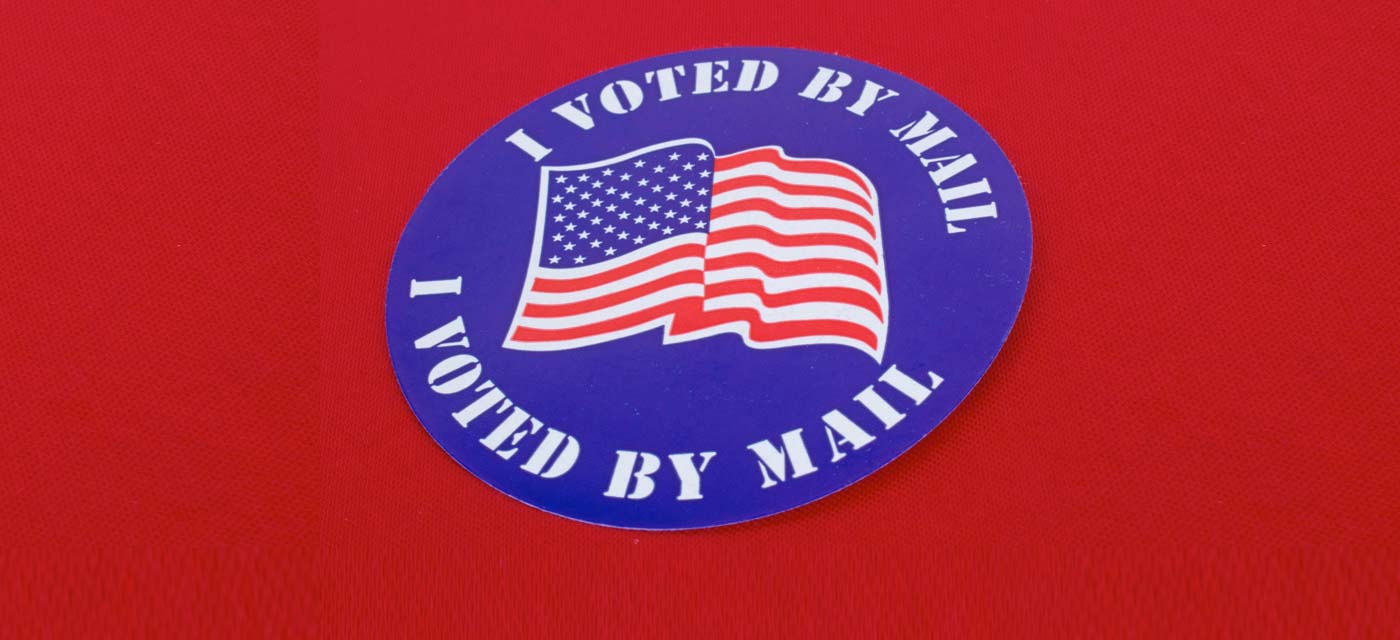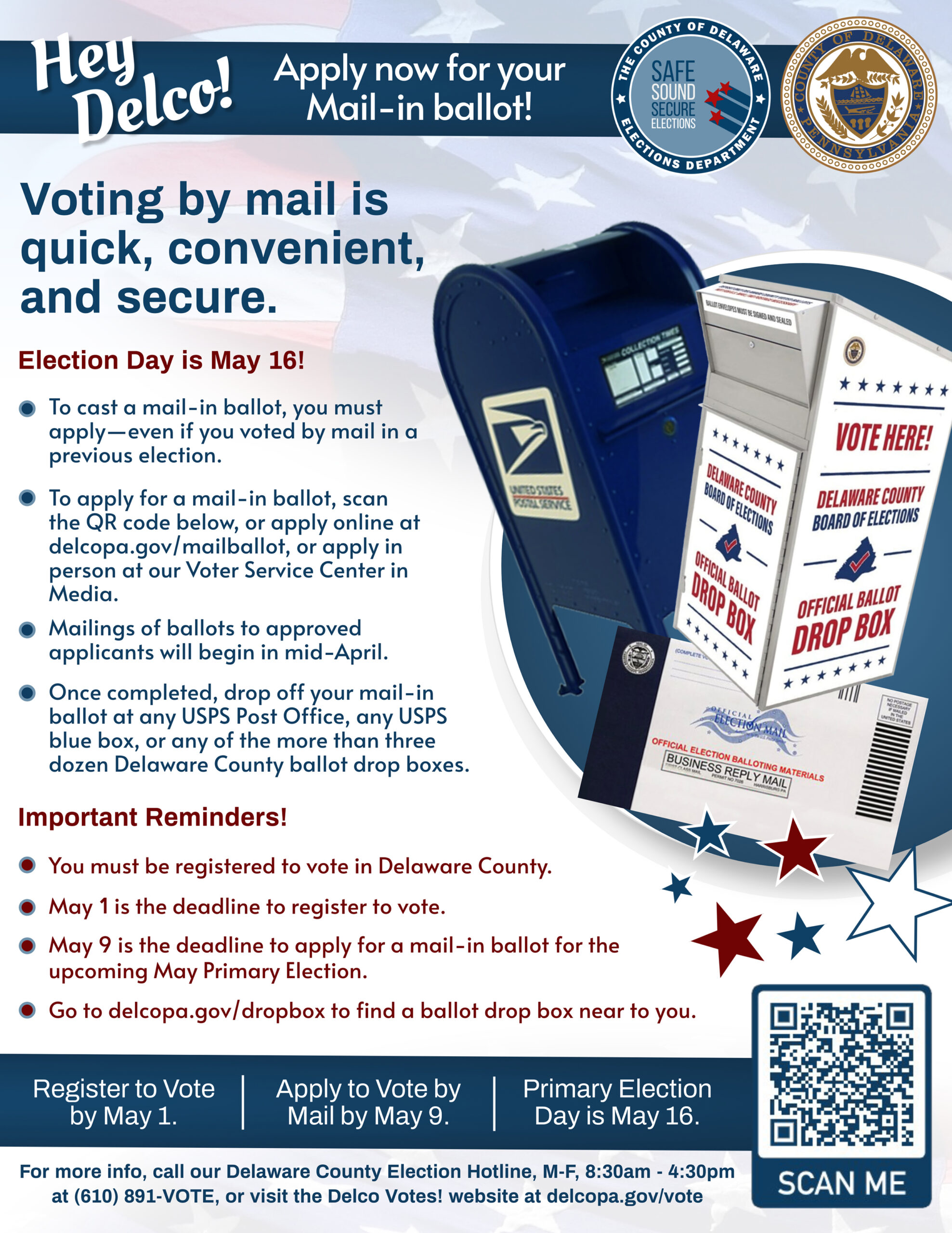 Voting by Mail in Delaware Count is Quick, Convenient, and Secure
Delaware County Elections reminds voters that voting by mail in Pennsylvania is quick, convenient, and secure. Last November, more than 58,000 Delaware County voters participated with vote-by-mail ballots, accounting for more than one-fifth of all ballots cast.
Voters who wish to vote by mail must submit an application to request their vote-by-mail ballot. The application must include valid ID. Ballots are NOT mailed to voters automatically, even if the person voted by mail previously.
To apply for a vote-by-mail ballot, Delaware County-registered voters can visit the Delco Votes! website at delcopa.gov/vbm and complete the online application or download and complete a paper application.
Voters can also receive, fill-out, and submit a vote-by-mail application in person at the Voter Service Center, located on the first floor of the Government Center Building, at 201 W. Front St., in Media, PA.
If approved, a voter will be scheduled to receive a vote-by-mail ballot for both elections to be held in 2023 – the May Primary and the November Municipal Election—weeks before Election Day. For the upcoming May 16 Primary Election, vote-by-mail ballots are scheduled to be mailed to voters in mid-April.
Once received, voters will find that completing a vote-by-mail is easy, though voters must be sure to follow these three steps to ensure their ballot is counted:
Mark the ballot.
Place the ballot in the white secrecy envelope and seal that envelope.
Place the secrecy envelope in the Ballot Return Envelope, and sign, date and seal that Return Envelope.
Once completed and properly sealed, Delaware County voters have several convenient options for returning the ballot. Vote-by-mail ballots can be returned to the Bureau of Elections through the voter's regular mail carrier, mailed back at any USPS Post Office or blue box, delivered in-person at the Delaware County Voter Service Center in Media, or dropped off at any of the County's more than three dozen red, white and blue drop boxes located in municipalities across the County.
County ballot drop boxes are scheduled to open on May 1 for the May 16 Primary Election. All Delaware County drop boxes are ADA-compliant and under 24/7 video surveillance.
Please note that the deadline to apply for a vote-by-mail ballot is May 9, 2023—one week prior to the May 16, 2023 Primary Election, and voters will have until 8 p.m. on Election Night, May 16, to return their ballot to the Bureau of Elections. Ballots must be RECEIVED by the Bureau by 8 p.m. on Election Night, so voters are advised to return their ballot in-person or through a County drop box instead of relying on USPS near or on Election Day. By law, ballots that arrive after 8 p.m. cannot be counted.
A complete list of Delaware County ballot drop boxes, including street addresses and hours of operation (most will be open 24/7), can be found at delcopa.gov/dropbox.
Questions? Call the Delaware County Election Hotline at (610) 891-VOTE, visit the Delco Votes! website at delcopa.gov/vote, or stop by our Voter Service Center, Mon. – Fri., from 8:30 a.m. to 4:30 p.m.