Borough Newsletter – Summer 2019 Issue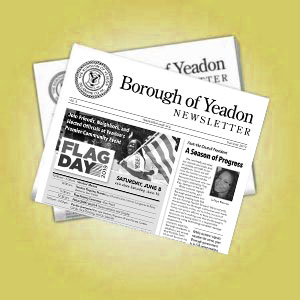 The Borough of Yeadon's Summer 2019 Newsletter has been mailed to all residents.
The issue is also available to view or download as a PDF file. Physical copies will be also available for free in select locations throughout the borough; please check back soon for details.