Collection for Breast Cancer Survivors Group at Yeadon Public Library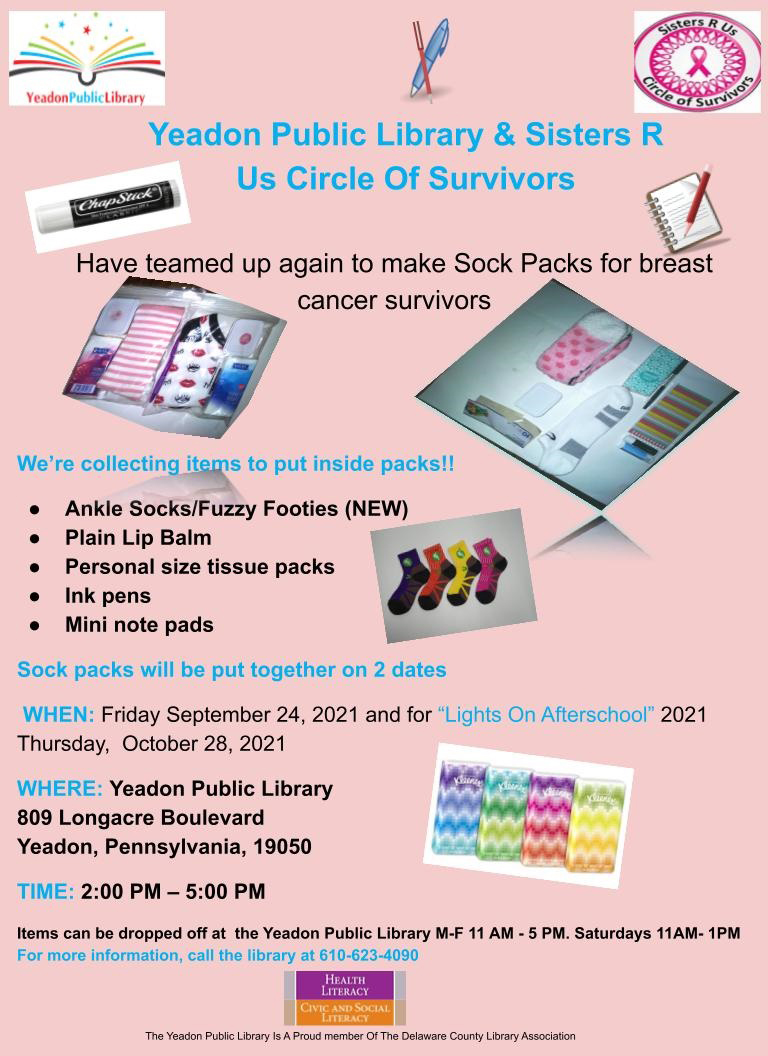 Yeadon Public Library and Sisters R Us Circle of Survivors
have teamed up again to make Sock Packs for breast cancer survivors.
We're collecting items to include inside on Thursday, October 28 at the Yeadon Public Library, 2:00 – 5:00 PM.
Items can be dropped off at the Yeadon Public Library, Monday – Friday 11 AM to 5 PM.
Sock Packs include:
Ankle Socks/Fuzzy Footies (NEW)
Plain Lip Balm
Personal size tissue packs
Ink pens
Mini notepads
For more information, call the library at 610-623-4090.