COVID-19 Vaccination Update from Delaware County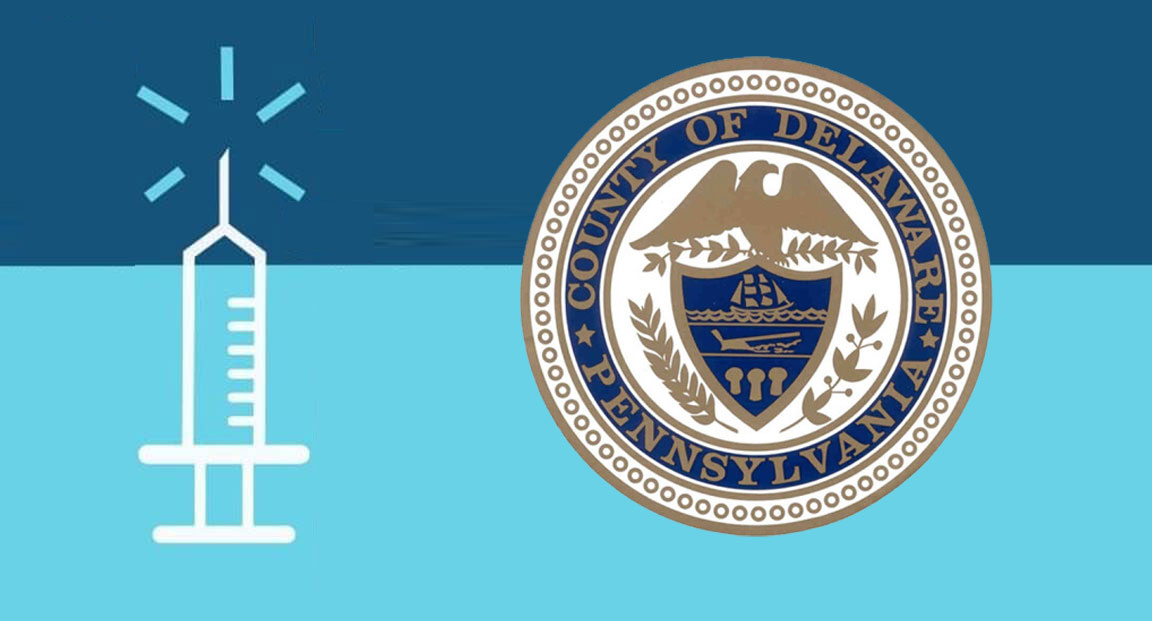 Delaware County Government to open fifth COVID-19 vaccination site
Delaware County Government will be adding a fifth County-operated vaccination site. The County, in partnership with Crozer Health, will begin COVID-19 vaccinations at Springfield Hospital on Thursday, March 11. The clinic will be operational Mondays through Fridays from 10:00 a.m.to 4:00 p.m. by appointment only.  
The County, in partnership with Keystone First, and in collaboration with the City of Chester, opened the Keystone First Wellness Center in Chester on Feb. 25. And the County, in partnership with Penn Medicine, began administering the Pfizer vaccine on Feb. 26 at Penn Medicine in Radnor. The Delaware County Wellness Center in Yeadon and the Aston Community Center opened in January.
People interested in receiving a vaccine through Delaware County Government can fill out the pre-registration form online.
An Update on Vaccine Supply:
The County received 2,900 Moderna vaccines and 1,170 Pfizer vaccines for this week, and expects to receive 1,700 Moderna vaccines, 2,300 Pfizer vaccines for Radnor, and 1,170 Pfizer vaccines for Springfield for next week.
As of March 5, Delaware County Government has requested a total of 31,710 vaccines and received a total of 15,510 vaccines.
Read the full release at delcopa.gov.