Special Meeting Announcement for Oct. 13, '22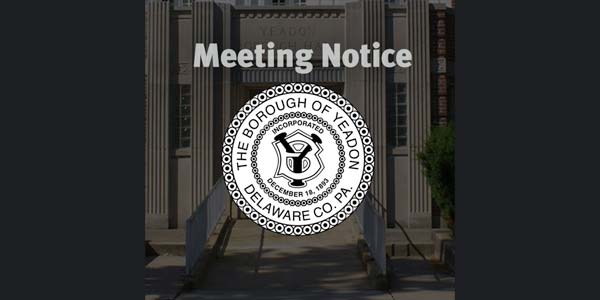 Yeadon Borough Council will hold a Special Meeting on October 13, 2022 at 7:00 p.m. The meeting will be held to address Council business and any other necessary business of the Borough.
The meeting takes place in Council Chambers, 3rd Floor, Yeadon Borough Hall, 600 Church Lane, Yeadon, PA 19050.
The public is invited to participate by attending. The meeting will be video recorded and uploaded to the Borough's website.
Click here to view meeting agenda.