Unemployment Questions? Dep't of Labor Hosts Virtual Town Hall Thursday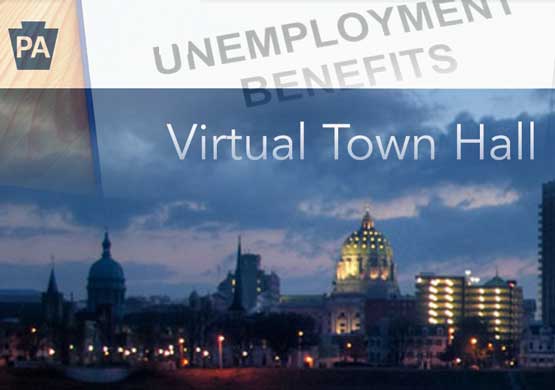 Department of Labor & Industry (L&I) is hosting its seventh live virtual town hall from 1:00 PM to 2:00 PM this Thursday, July 9, 2020, to share information about regular unemployment compensation (UC) and other new COVID-19-related benefits programs and give Pennsylvanians the opportunity to ask questions directly of UC experts.
For more information about the event and additional unemployment resources, see the full press release.
Livestream: Virtual Town Hall
Thursday, July 9
1:00 – 2:00 PM