Yeadon Student Wins American Legion Oratorical Contest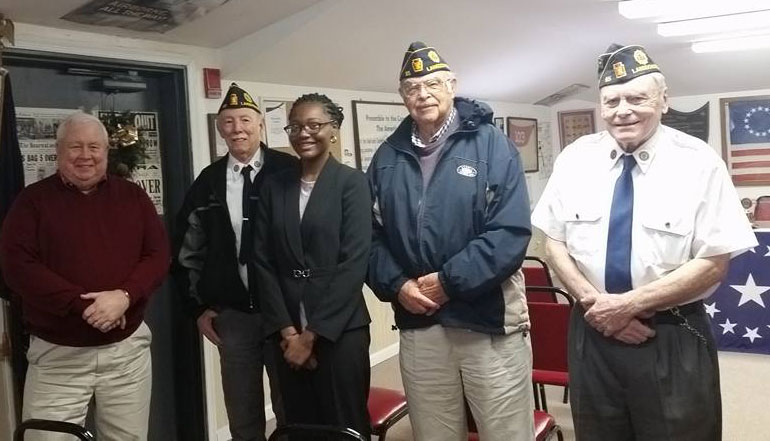 Lansdowne Post 65 representative Charlene Canning, a junior at Penn Wood High School, won the District 8 American Legion Oratorical Contest for High School students at the West Chester American Legion Post on Saturday, January 13. District 8 includes the counties of Delaware, Chester and Montgomery.
Following her win at this very demanding contest, Charlene advances to the next round on Saturday, January 27, for the Department of Pennsylvania American Legion contest in Spring City at the South Eastern Pennsylvania Veterans Center. Charlene is a very bright young lady and has hopes of becoming an attorney. Charlene lives in Yeadon.